A4 Desktop Roller Banner | £26 + vat
Our mini A4 desktop roller banner comes with a little stand but can cause a big impact. Perfect for any counter top to promote your products and services. This item comes with full colour, stay flat, light stop printed vinyl in an A4 size and finished in a smart and professional roller mechanism stand.
A3 Desktop Roller Banner | £28 + vat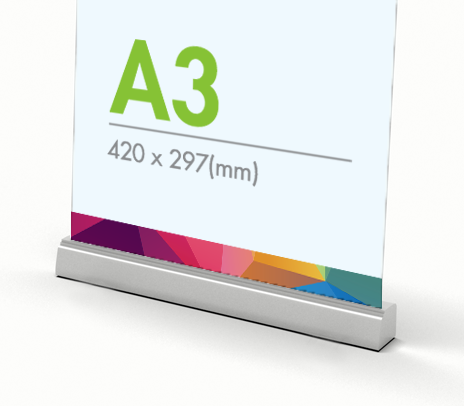 Ideal! self-standing A3 desktop roller banner, slightly bigger canvas for promoting your products and services at any event in a professional stand.
Premium Roller Banner | 85cm x 200cm | £89 + vat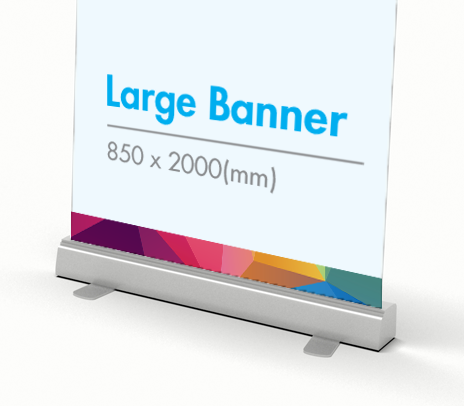 Durable, self-standing premium roller banner printed full Colour on heavyweight stay flat media with a deluxe stand. Will last much longer than the cheaper alternatives online. ***All types available on a same day print service***